The Donor Games App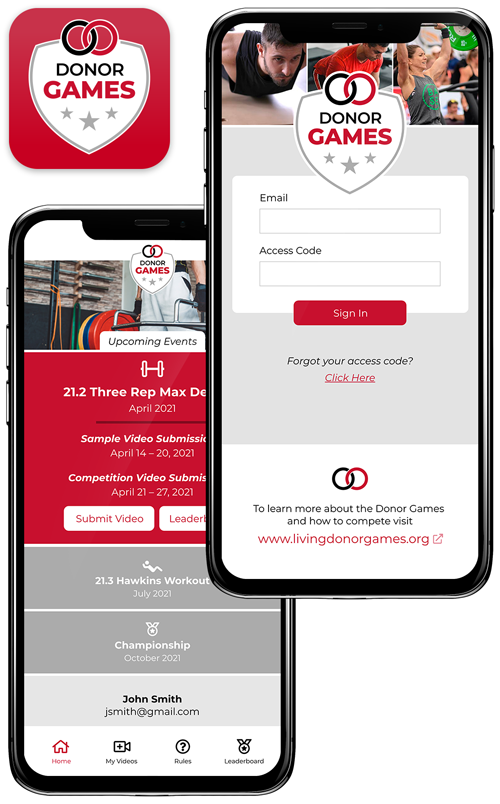 The Donor Games app is available to all registered Donor Games Open competitors, and enables athletes to easily upload workout videos from a mobile device to the Donor Games judges.
Please note that login credentials are emailed to registered athletes at the beginning of each Open's sample video submission window.
How to Use the Donor Games App
Download the Donor Games app (version 2.0)
Log in to the app using your email address and the access code you received via email.
Record your workout. (Please note: the app upload feature only works with videos taken on a mobile device. It does not work with third-party video recording software like FiLMiC Pro. If you wish to use third-party recording software, you will need to upload your workout video using one of the three alternate methods.)
Upload your workout video directly to the app from your phone. The video is transmitted in real time to the Donor Games judges.