KDA Kilimanjaro Climb
To promote the gift of life through living donation, 20 kidney donors from all across the country represented Kidney Donor Athletes (KDA) in the One Kidney Climb, a summit of Mt. Kilimanjaro on World Kidney Day (March 10, 2022).
The One Kidney Climb – Mount Kilimanjaro was the first coordinated event by KDA to raise awareness about living donation, bring attention to the need for living kidney donors and demonstrate and that those who donate can be healthy and thrive with one kidney.
To meet the climbers, visit www.kidneydonorathlete.org/one-kidney-kili-climb/. For more information on the One Kidney Climb, see our press release.
About Kidney Donor Athletes (KDA)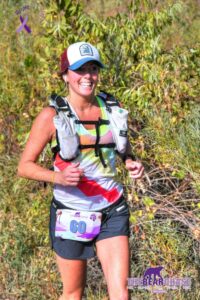 KDA was founded by ultra-athlete Tracey Hulick (right), who donated her kidney in 2017, to promote the gift of life through living kidney donation among active individuals and athletes by building a community that inspires, supports and educates people about the experience of living donation. Learn more about Tracy Hulick.
According to the United Network for Organ Sharing (UNOS) more than 97,000 people in the U.S. are on the waiting list for kidney transplants. Over 3,000 new patients are added to this list every month. With fewer donors than there are those in need, 13 people die every day waiting for a kidney.