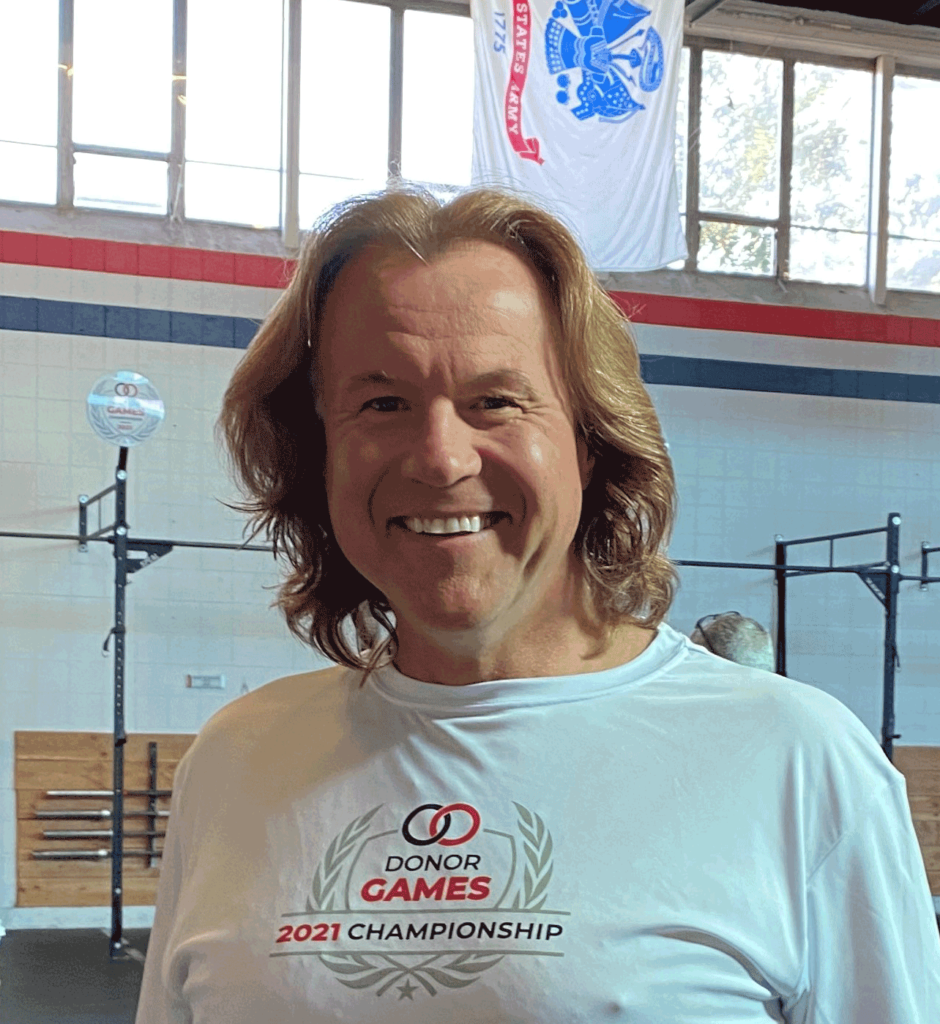 The National Kidney Registry is thrilled to announce its latest kidney donor athlete sponsorship: Steve Wilson, a living kidney donor who will be competing in the Ironman World Championship in Kailua-Kona, Hawaii, October 6-8, 2022.
Steve donated a kidney through the National Kidney Registry's Family Voucher Program in February 2020 after seeing a Facebook post from an old high school classmate, who wrote about her daughter receiving a life-saving kidney transplant thanks to a stranger's kidney donation.
"I was overcome," says Steve, "I thought that was the coolest thing ever and I just kept thinking about it." Steve did some reading about non-directed donation and eventually reached out to Ned Brooks, the Founder of the National Kidney Donation Organization (NKDO), to learn more about kidney donation.
After deciding to go ahead with the donation and completing all required testing and workups, Steve donated his kidney at NewYork Presbyterian/Weill Cornell. It went to a 53-year-old woman in Washington—Steve never met her but has heard she is doing well.
A longtime Ironman competitor—he had completed five Ironman competitions before his donation—Steve decided to do another Ironman post-donation to bring attention to living kidney donation. "I wanted to raise awareness that donating a kidney does not affect your life at all," Steve says. "The way I look at it, donating a kidney was just recycling a body part I didn't really need."
Steve will compete in the Ironman with both his sons, and hopes to not only raise money for the Ironman Foundation, but demonstrate that kidney donors can still perform at the highest level of athletic achievement.
"Since Steve's kidney donation to a stranger, he has continued to advocate for living kidney donation," said Michael Lollo, Chief Operating Officer for the National Kidney Registry. "The NKR is happy to support Steve and his two sons, who are looking to create awareness for living kidney donation and show the world that having only one kidney will certainly not slow you down."
Back to Press Releases