Kara Concheck-Vincent crushed the Grace workout—30 clean and jerks at 95 lbs—with an official time of one minute and 18 seconds (1:18), taking first place in the General Women category in the Donor Games Grace 2021 Open. Not only was Kara's time faster than every other competitor in the event, both women and men, it was faster than the best time recorded by the four-time "Fittest Woman on Earth," Tia-Claire Toomey, whose personal record for the Grace is 1:21.
The Grace Workout 2021 Open was a virtual competition that took place November 10-17 as part of the Donor Games Open competition series, which is designed to showcase the impressive health and fitness of kidney donors.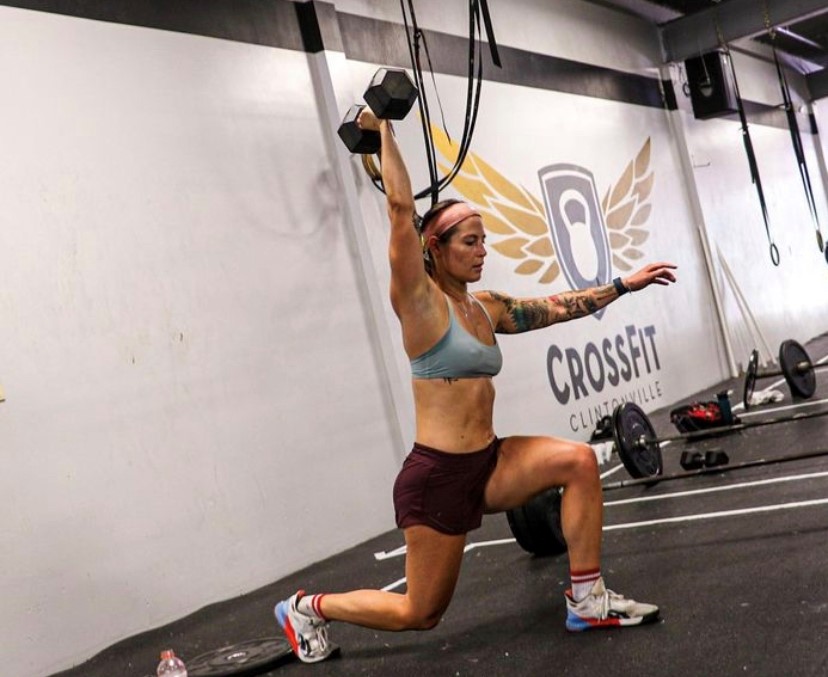 The 2021 Donor Games Open marked Kara's first participation in a Donor Games event. A longtime athlete, she played Division I lacrosse for Fresno State and got into CrossFit after graduating from college, including training with fellow Donor Games champion and friend Mimi Mahon. She has participated in several fitness competitions, including placing 13th in the Fittest of the Coast competition, and making the CrossFit Games quarterfinals in 2021, placing 328th in North America out of approximately 90,000 participants.
Kara was no stranger to the Grace before her Donor Games win, but she had no idea how fast her time would be. "I've had some success in it before, but I've never had it timed so fast," she says. In fact, her official 1:18 time was her second attempt at recording the video. Her first, which she did not think would qualify since she was partially out of the camera frame, came in even faster at 1:16.
When asked how she feels about beating the time of the "Fittest Woman on Earth," Kara just laughs. "I still don't really believe that, because I know that if I went up against Tia-Claire Toomey she would smoke me," she says. "She clean and jerks 265 right now and I only do 230 or so."
When it comes to her fitness goals, Kara plans to continue doing CrossFit competitions and would love to make it to the semifinals as an individual, which would put her in the top 120 in North America. And, of course, she plans to compete in the next Donor Games Open competition, the 3-Rep Max Deadlift 2022 Open, which takes place February 16–23, 2022.
Back to Press Releases