50 U.S. State Summits Speed Record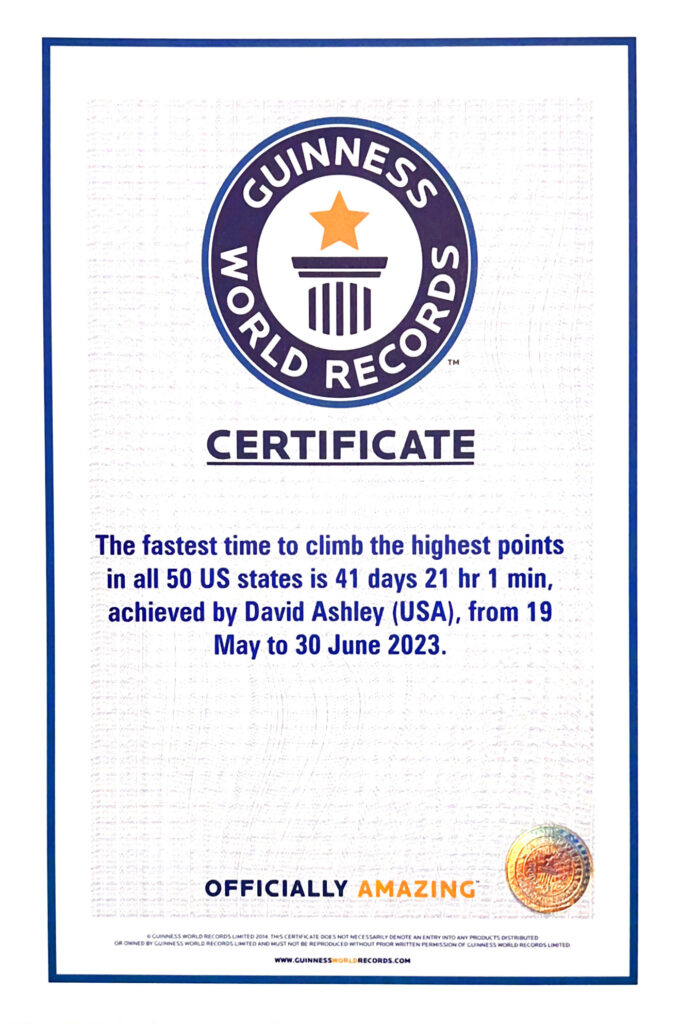 Three NKR-sponsored mountaineers, assisted by two support crew, have broken the Guinness World Record for the fastest time to climb the highest point in every U.S. state. The team completed the challenge in 41 days, 21 hours and 1 minute, besting the previous Guinness World Record by more than one full day. Read the press release.
In addition to competing for the world record, the team undertook the challenge to raise awareness for living kidney donation in order to help the 90,000+ people in the United States currently in need of a kidney transplant and to inspire individuals to consider donating.
The Team
All five team members attempting the speed record are living kidney donors, and the challenge was being sponsored by the National Kidney Registry. Meet the team.