The $10K Challenge for Transplant Center Professionals
The Donor Games invites all transplant center professionals to compete in the ongoing Donor Games Challenge for a chance to win $10,000!
Who qualifies: To qualify for the Donor Games Challenge, you must work at a National Kidney Registry Member Center and directly support some aspect of the living donor transplant process (e.g., phlebotomist, coordinator, lab tech, surgeon, etc.). You will be asked to provide your center's name when you register to compete.
How it works: If a transplant center professional registers to compete in any Donor Games Open event and beats the top donor in their gender category (as determined by the Open judges), they will win $10,000 in prize money. If two or more transplant center professionals beat the top donor, the $10,000 prize money will go to the transplant center professional with the best time.
Performance to beat: To see the top performances in recent competitions and see who you'd potentially need to beat to win the challenge, see the Record Holders page.
Recent Donor Games Challenge Winner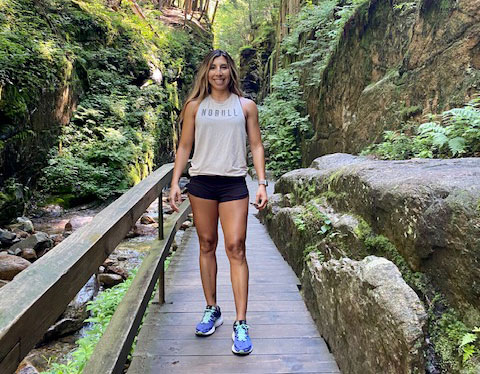 Name: Annie Landeen
Position: Transplant Coordinator, Hartford Hospital
Event Date: July 2021 Donor Games Open
Workout: The Hawkins Workout
Time: 28:45
UPCOMING EVENTS
*Competition workouts and dates subject to change.
Want to learn more?