Seven Summits: Dave Ashley
Happening Now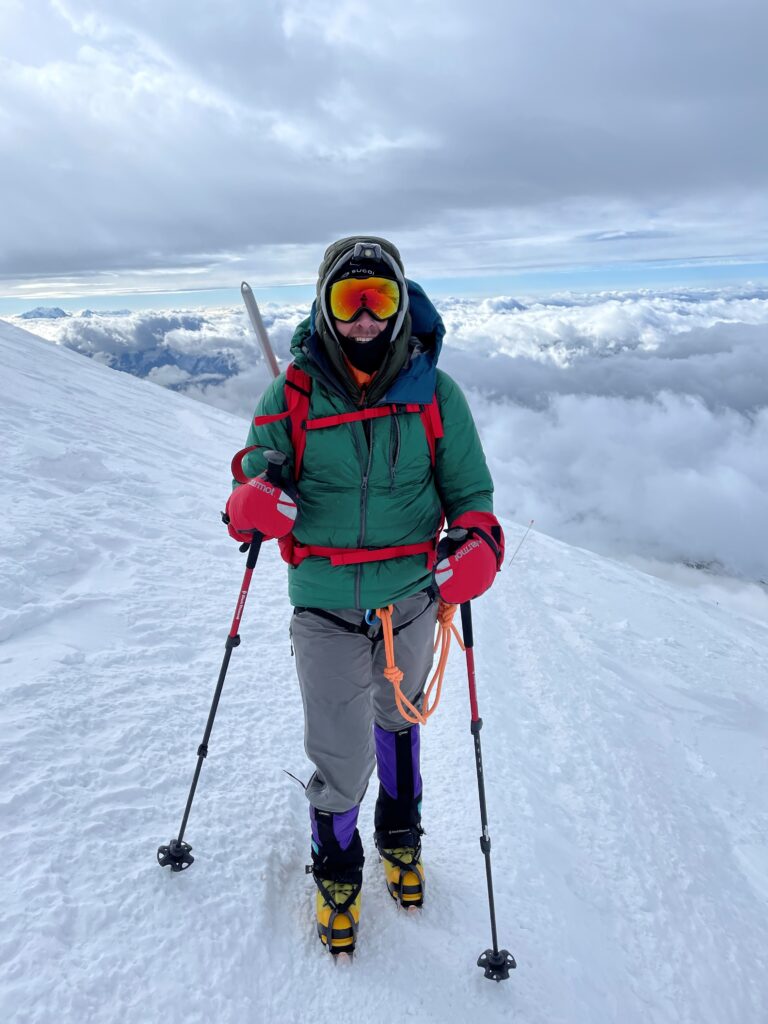 After competing his One Kidney Seven Summits journey, Dave is now embarking on a trek to summit the state high points across all fifty states. As of July 22, 2022, Dave is half way through the 50 State High Points adventure and is set to knock out some of the hardest remaining state high points in the coming weeks as he moves west and north into the Rockies and Sierra Nevadas.
About Dave Ashley: Dave Ashley has a passion for the outdoors and endurance sports and a long history of participating in ultramarathons, mountain bike races, and other fitness competitions. Now, he wants to inspire other athletes to consider living donation by becoming the first living kidney donor to climb the Seven Summits, including Mount Everest, within one year. When Dave was making the decision to donate a kidney, he couldn't find any stories of other endurance athletes who had donated and continued racing. Now, several years after surgery, he created Adventure Kidney to share his experiences and encourage other athletes to consider becoming living donors. The National Kidney Registry is sponsoring his summit of Mount Everest in May 2022.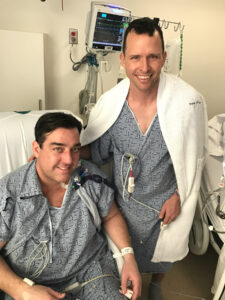 Donor Story: In January 2017, Dave donated a kidney to a West Point classmate and Army veteran. The summer before, Dave was on active duty military service as an Air Force Colonel working in the Pentagon when he saw a Facebook post about a college classmate, Chris, who was very ill and needed a kidney. His family members were unable to donate, so Chris faced a wait of up to seven years for a kidney. Dave decided to get tested, and after a series of screenings he was officially approved as a match. The transplant surgery was a success, Chris has regained his health, and Dave has more than returned to his pre-donation level of fitness. Since his donation, he has ridden the 2,500-mile Great Divide mountain bike trail from Montana to New Mexico, won the National Championship 30 hour adventure race, and placed first in a 72-hour solo nonstop adventure race across Florida. He also placed third in the High Altitude Obstacle Course Race (OCR) World Championship in Kilimanjaro and set two world records during that competition, for the world's highest obstacle course and world's highest fitness class.
Personal: Now retired from the US Air Force, Dave lives in Arlingon, Virginia with his wife and two daughters.
Dave's One Kidney Seven Summits Journey
The Seven Summits are the highest mountains on each of the seven continents. On May 13, 2022, Dave became the first living donor to climb all seven peaks in under 12 months.
Completed:
Denali (United States, 20,310 feet): June 13, 2021
Elbrus (Russia, 18,510 feet): September 6, 2021
Kilimanjaro (Tanzania, 19,341 feet): September 20, 2021
Mount Vinson (Antarctica, 16,050 feet): December 16, 2021
Aconcagua (Argentina, 22,837 feet): January 15, 2022
Mount Kosciuszko (Australia, 7,310 feet): March 27, 2022
Everest (China-Nepal, 29,032 feet): May 13, 2022
Learn more about Adventure Kidney and follow Dave's journey on Facebook with the hashtag #1K7S.
Dave's Summit Quest