Seven Summits
From June 2021 to May 2022, Adventure Kidney completed the "Seven Summits"—the highest mountains on each of the seven continents of the Earth: Kilimanjaro, Mount Kosciusko, Denali, Elbrus, Aconcagua, Mount Vinson, and Everest.
Denali
Denali, "The High One," is the highest mountain in North America.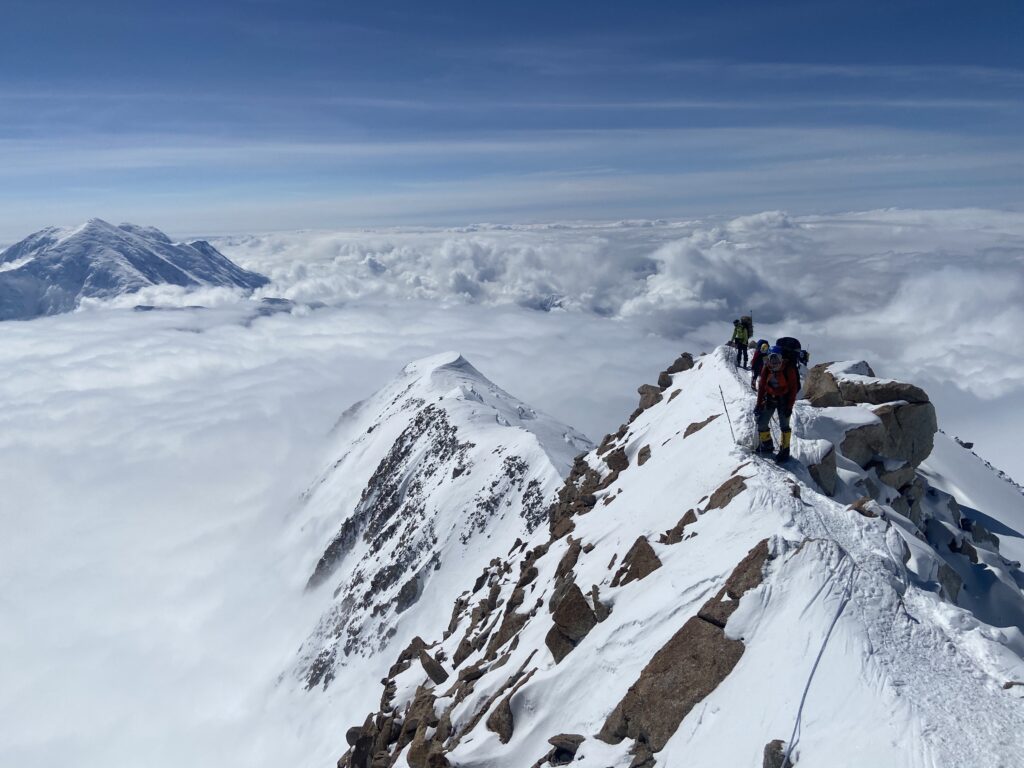 Located in Alaska at latitude 63 degrees north, 630km/390mi from the Arctic Circle, the summit is at 6,190m/20,310ft. Denali is one of the much sought after "Seven Summits". The Athabascans, Alaska's indigenous people, named the mountain Denali—'The High One'. The true summit of Denali was first reached in 1913 from the north via Karstens Ridge, by Harry Karstens, Hudson Stuck, Walter Harper and Robert Tatum.
Location: Alaska, North American Continent
Elevation: 20,310 Feet
Climb Type: High Altitude Expedition Mountaineering
Duration: 21 Days
Completion Date: June 13, 2021
Success on Mount Denali, highest point in North America at 20,310 feet! A 14 day expedition to see US Army SSgt (Ret) Benjamin Breckheimer be the first Purple Heart recipient to climb all seven summits! Joined by Dr. Eric Meyer and Dr. Bryan Scheer, we joined together to ensure Ben's success and summited on 13 June, 2021.
Elbrus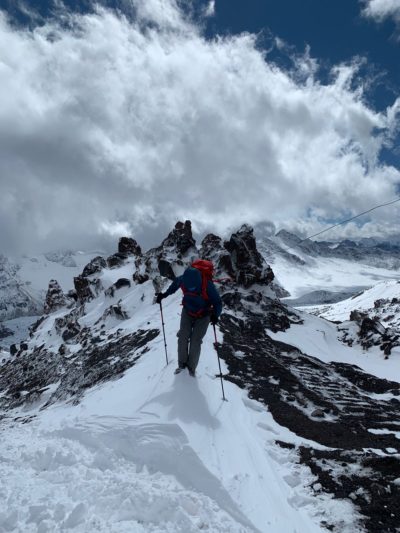 Mount Elbrus is a giant dormant volcano which separates Europe from Asia in Russia's Caucasus range. Attaining a relatively high elevation at 5,642m/18,506ft, Elbrus certainly demands respect for its altitude.
Location: Russia, European Continent
Elevation: 18,506 Feet
Climb Type: Non-Technical Moderate Altitude Mountaineering
Duration: 11 days
Completion Date: September 6, 2021
Success on Mount Elbrus, Europe's highest peak at 18,510 ft/5,642 m. The mountain stands in Southern Russia, in the Russian republic of Kabardino-Balkaria.
Kilimanjaro
The summit of Kilimanjaro or Uhuru as it is known reaches 5,895m or 19,340ft. It is one of the Seven Summits—the highest peaks on each of the Earth's seven continents.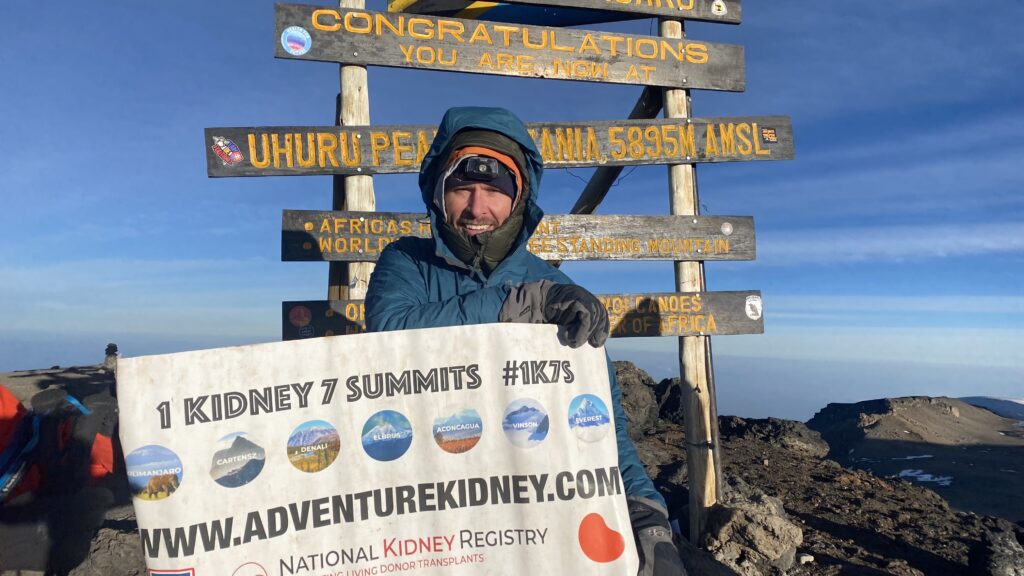 Kilimanjaro is also the highest free-standing mountain in the world and stands like an island surrounded by the hot and dry plains of Africa. It is a dormant volcano and lies 400km/250 miles south of the Equator, just inside Tanzania's border with Kenya. It amazes all who visit its slopes with its widely contrasting vegetation; from rainforests and moorlands to towering cliffs and glaciers.
Location: Tanzania, African Continent
Elevation: 19,340 Feet
Climb Type: Moderate Altitude Trek
Duration: 9 Days
Completion Date: September 20, 2021
Success on Mount Kilimanjaro, the highest mountain in Africa at 19,341 ft/5,895 m. This was my second ascent of Kili, this time as a participant in the Worlds Highest Obstacle Course and the World Championship High Altitude Obstacle Course Race. After summiting, we descended into the crater at 18,800 ft to attempt 10 obstacles. I completed them all, and then ended up finishing 3rd place Mens in the World Championship! My tent partner during the climb was none other than Ian Adamson, president of World Obstacle, USA Obstacle, and adventure racing legend.
Mount Vinson
The Vinson Massif is situated in the heart of the Ellsworth Mountains, 700 nautical miles from the South Pole.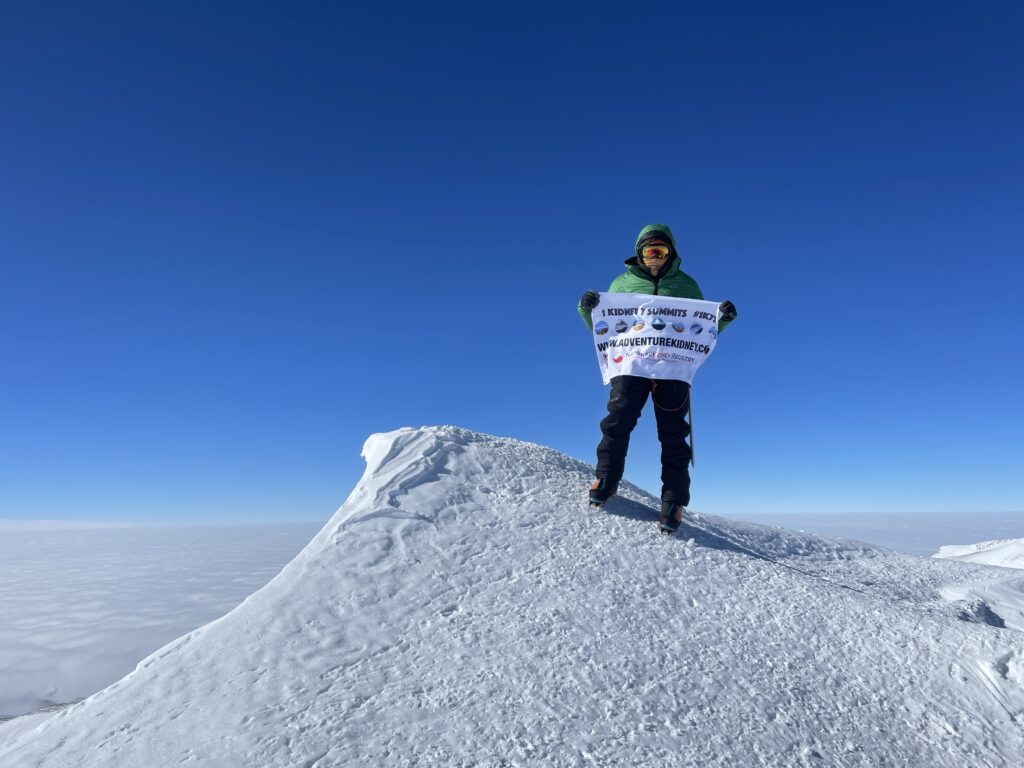 The mountain was first climbed by an American expedition during the summer of 1966/67 but was not ascended a second time until 1979. Both expeditions were supported by government programs. Vinson Massif is 4,897m/16,067ft high but is not a technically difficult climb although it is an extremely cold ascent with temperatures dropping to minus 40°C near the summit.
Location: Antarctica, Antarctica Continent
Elevation: 16,067 Feet
Climb Type: Moderate Altitude Mountaineering
Duration: 16 Days
Completion Date: December 16, 2021
Success on Mount Vinson, the highest point in Antarctica at 16,050 ft/4,892 m. This snow and rock climb is the most remote and coldest of the Seven Summits, and only summited by a few thousand climbers.
Aconcagua
Aconcagua, the "Sentinel of Stone", is the highest peak outside of the Himalayas.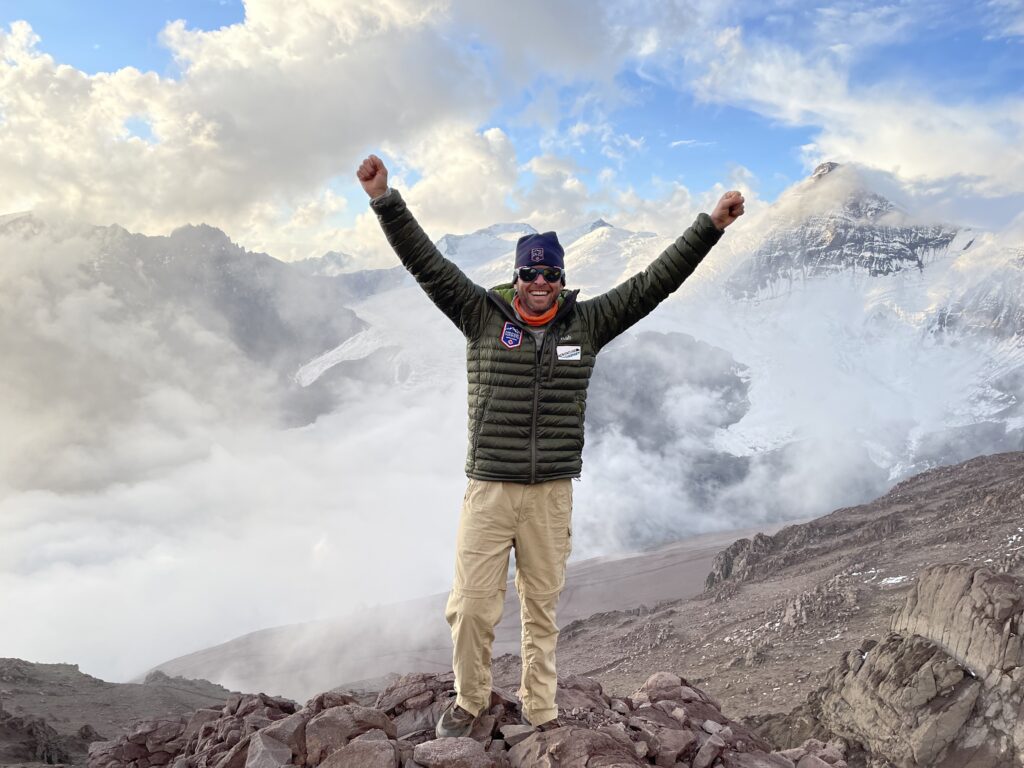 Located in western Argentina, the heart of the Central Andes, it is South America's highest peak and one of the much sought after Seven Summits. An ascent of this eminent Andean Peak is ideal for those wishing to experience high altitude expedition mountaineering and is often undertaken as a preparation climb for the big mountains of the Himalayas.
Location: Argentina, South American Continent
Elevation: 22,841 Feet
Climb Type: High Altitude Trekking
Duration: 20 Days
Completion Date: January 15, 2022
Success on Mount Aconcagua, the highest peak in South America, Central America, North America…in fact the entire world outside of Asia! At 22,838 ft/6,931 m, this mountain provides fantastic experience before heading to Nepal and attempting some of the 8,000 m peaks. Aconcagua has a large established base camp, requires a week or more of acclimatization before the summit push, and is a confidence builder in climbing over 22,000 feet without supplemental oxygen.
Mount Kosciuszko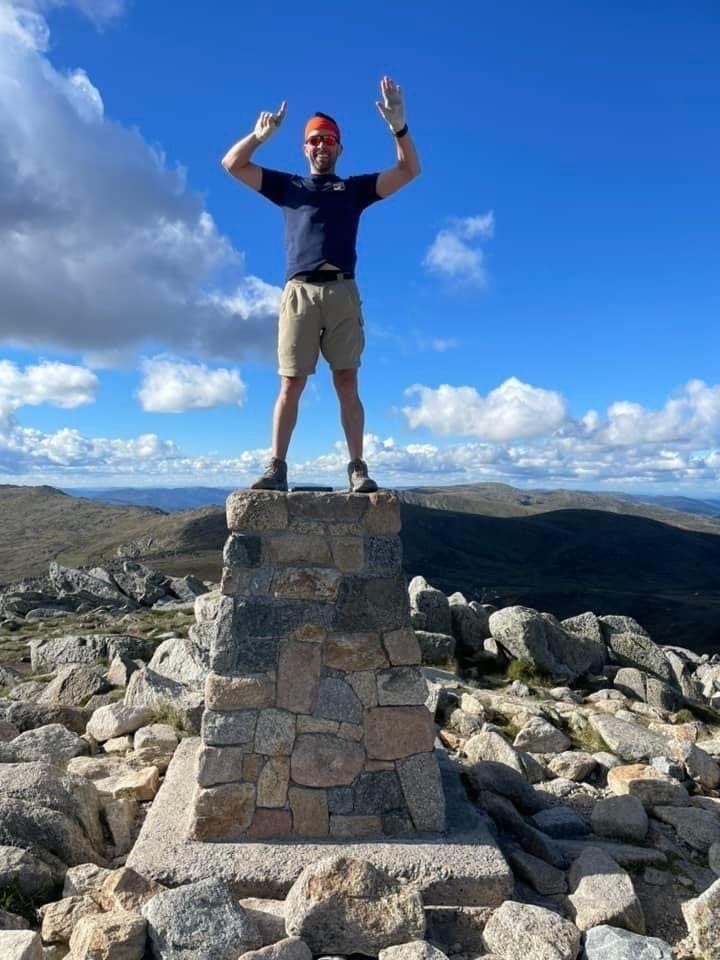 The seven summits depend on the definition used for a continent – in particular the location of the border of that continent. In the case of Oceanian, Puncak Jaya (also known as "Carstensz Pyramid") versus Mount Kosciuszko for the continent of Australia, which depends on whether one includes the Sahul Shelf or only mainland Australia as the continent.
Mount Kosciusko is mainland Australia's tallest mountain, at 2,228 metres (7,310 ft) above sea level. It is located on the Main Range of the Snowy Mountains in Kosciuszko National Park, part of the Australian Alps National Parks and Reserves, in New South Wales, Australia
Location: Australia, Oceania Continent
Elevation 7,310 Feet
Climb Type: Moderate Trekking
Duration: 4 Days
Completion Date: March 27, 2022
Everest
Mount Everest is still the ultimate mountaineering adventure. To stand at the pinnacle of the Earth is one of life's most rewarding experiences. Standing at 8,850m/28,035ft high, it's by far the tallest mountain on Earth.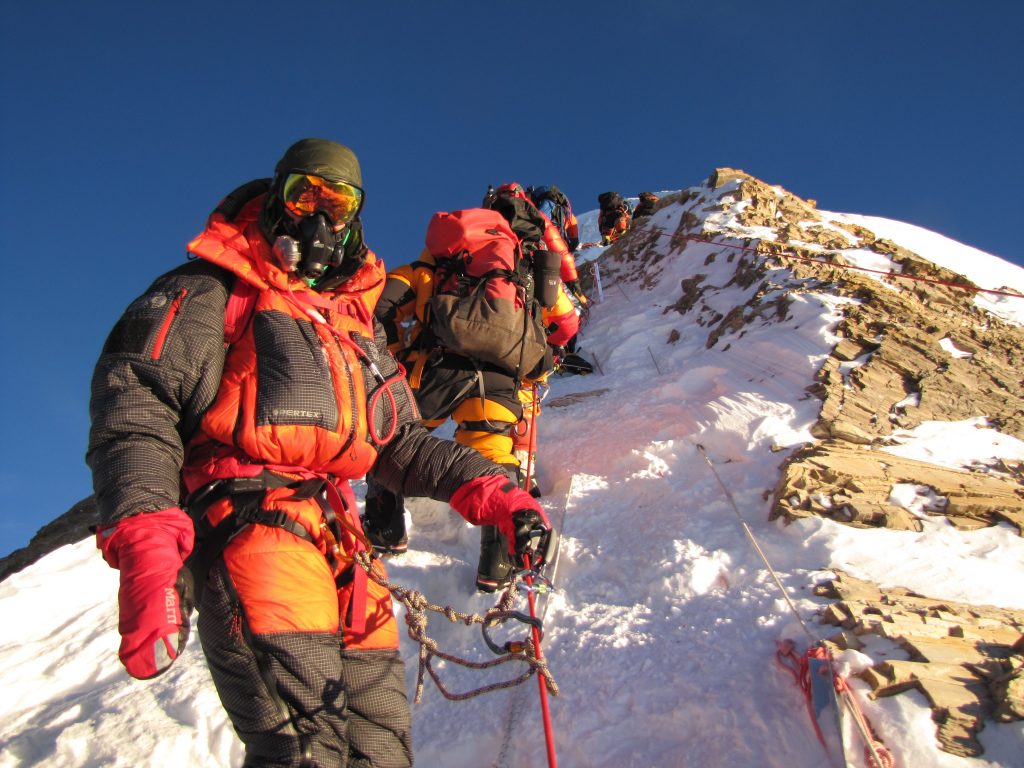 What the photographs do not show are the difficulties of operating at these extreme altitudes. It is a physically demanding ascent, requiring enormous determination and stamina. An expedition to Everest is not a place for those who will give up when the going gets uncomfortable or strenuous. Days can be up to 15 hours long and athe days are still arduous and taxing, especially over the 7-9 weeks of the expedition.
Location: China and Nepal, Asian Continent
Elevation: 28,035 Feet
Climb Type: Extremely High Altitude Expedition Mountaineering
Duration: 62 days
Completion Date: May 13, 2022
The 1 Kidney 7 Summits (#1K7S) mission is complete! Everest summited on 13 May 2022. Read the details here: https://mteveresttoday.com/us-kidney-donor-sets-record-scaling-mount-everest/ and see the official press release.