1K12M Race 8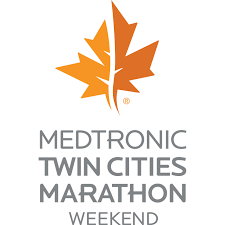 Twin Cities Marathon
The eighth marathon in the 1K12M challenge is the Medtronic Twin Cities Marathon, which will take place on Sunday, September 30, 2023. After missing the San Francisco Marathon due to injury, Matt Cavanaugh will be running this one on his own.
Supporting transplant center:
---

Ironman Mont Tremblant
For her eighth event (which includes a marathon), Hilary Baude will be running the Ironman Mont Tremblant on August 20, 2023, in Tremblant, Quebec, Canada. The course consists of a 2.4-mile swim in Lake Tremblant, a 112-mile ride on an award-winning bike course and a 26.2-mile run.
1K12M and the NKR
The National Kidney Registry is sponsoring the 1K12M (1 Kidney, 12 Marathons) challenge, in which kidney donor athletes Matt Cavanaugh and Hilary Baude will complete 12 marathons within one year—shattering the misperception that kidney donation imposes physical limits on donors. Along the way, they hope to raise awareness for the need for living kidney donors like themselves and motivate other athletes to consider donation.
Other organizations offering support:
For more information on 1K12M, contact Matt Cavanaugh at [email protected]. For more information on the San Francisco Marathon, visit https://www.thesfmarathon.com.
Financial Contributions
If you would like to support 1K12M in its efforts to raise awareness for living kidney donation, please consider making a financial donation to the National Kidney Donation Organization (NKDO).